Military Packaging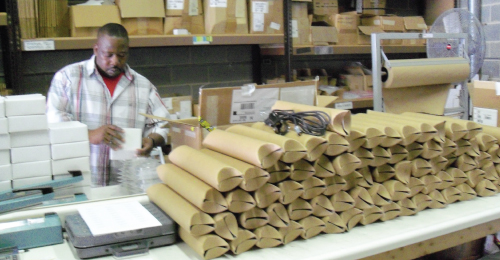 To ensure the highest level of quality service is provided to our customers, Dela Technology Corporation's Quality Management System is operated in compliance with ISO 9001-2015 (with non-manufacturing exclusions taken). We have many years of experience in the preparation, handling and shipment of all military specification packaging, as well as the shipment of commercial items. Additionally, we are a certified Hazardous Materials Transporter.
Dela Technology can provide you with a unique array of services. From scouring all military procurement sites, locating solicitations that meet your criteria, bidding electronically, packaging, marking, bar coding, DD250 preparation, source inspection and final shipment and invoicing of your products using Wide Area Workflow.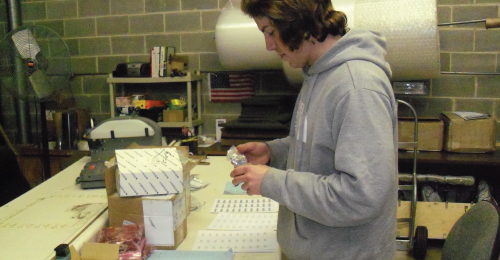 We fulfill all orders using the most current and up to date military requirements. Some of the newer requirements we adhere to include the 2 dimensional (2D) bar code, Unique Identification of Items (UID), and Radio Frequency Identification (RFID). As a U.S. Department of State licensed exporter of defense articles, Dela is capable of performing FMS, overseas, air and land shipments with economical pricing that we pass along to our customers. Our shipping and packaging inventory includes: anti-static wrapping and cushioning. barrier material, cushioning material, desiccant, fire retardant corrugated cartons, heat sealable bags, polyethylene bags, and much more. In addition, our loading dock can accommodate all weights and dimensions of shipment.
Domestic and Global Freight, UPS Next Day Air , UPS 2nd Day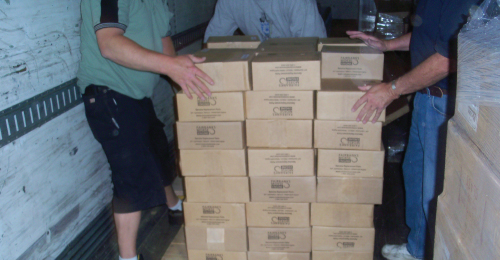 Air , UPS 3 Day Select, UPS International, and UPS HAZMAT shipments are available!